For quite some, over several years, my esteemed associates and myself have been to Leeds more times than you can shake a stick at!
We have always been welcomed with open arms and ears and we have all made many wonderful lifelong friends. We have also been very lucky to be exposed to some of the most forward thinking music makers and promoters in U.K. This is by no way an exhaustive list as there are many MANY other fine acts from Leeds, that's why so so ace! BUT its a firm try at highlighting some of our closest at heart. x
Your 'you' could do for worse than getting yourself familiar with this lot! Go! Spend the afternoon …..
———–



Keyboardist/drummer Richard Morris (also of Two Minute Noodles and Chops), bass player Stuart Bannister, and veteran drummer Neil Turpin (also of Bilge Pump) are the core unit of players/engineers whose music – typified by chirpy synth, droning rumbles of bass and a keen sense of groove — explores dynamics and refined interplay with a ceaseless, sprightly invention. Their self-titled EP and 7″, both produced by Richard Formby, are a winning seven-song introduction, throughout which the trio build upon a series of deceptively-simple ideas and offer intuitive responses, their individual contributions often subverting and off-setting (though never overwhelming) each other. And yet, their experiments are far more playful than studious, always respectful to the core elements of rhythm and sound while investing the whole instrumental (albeit guitar-less) "rock" shebang with a rare sense of fun.




PRESS & BOOKING :

RELEASE : Mars/The Great Catsby 7″ (Run Of The Mill Records, 2007)
RELEASE : Quack Quack EP CD (Run Of The Mill Records, 2006)

MP3 :

VIDEO : Quack Quack – Mars (live, London, 2008)
—————-




Beards have racked up a solid number of gigs since their inception in 2006 and were nominated by Plan B as one of the best support bands of 2007. They said… "Beards 2000's day-glo retro mollusc outfits aren't even the half of it. Devo basslines and bullish vocals turn the air blue while their creators hop from instrument to instrument and the world struggles to stand still around them. And not one of them has a beard." They toured France, Italy, Switzerland, Czech Republic, Germany and Holland in December 2008 with Cleckhuddersfax and are ripening with age like a fine wine.

WEB : www.myspace.com/beards2000


PRESS & BOOKING –
RELEASE : BEARDS cdr (self released, 2008)
MP3 :
—————–






PRESS & BOOKING : lofidian@hotmail.com

RELEASE : PINE-CONE EXPRESS CD (CHINCHILLA-TONE), Downloads (ON THE BONE) 2007
RELEASE : SLICE OF KETCHUP 7″ (GOLDEN LAB, 2005)
RELEASE : COWTOWN/CORINTHIANS split 7″ (BLOODLOSS, 2005)

VIDEO : Cowtown – with Indica Ritual and Safetyword live in Liverpool
VIDEO : Cowtown – Zurich, Switzerland
VIDEO : Cowtown – Jumping Rabbit, Brudenell Social Club
VIDEO : Cowtown – Ghostwave (Surf Time II) (Susumi, Derby, 7/8/07)
VIDEO : Cowtown – Kitty Runs Away From Garlic (Susumi, Derby, 7/8/07)VIDEO : Cowtown – Slice of Ketchup (Susumi, Derby, 7/8/07)
VIDEO : Cowtown – Power Ballad (Susumi, Derby, 7/8/07)
VIDEO : Cowtown – I'm In Your House Part II (Susumi, Derby, 7/8/07)
VIDEO : Cowtown – Dog Hat (Susumi, Derby, 7/8/07)
VIDEO : Cowtown – Part Man, Part Machine (Susumi, Derby, 7/8/07)
-----------------

CHOPS does its own work for whoever will listen. We dispense with the repertoire of knowledge and experience that is presumed to be required to appreciate art. We replace the elite, intellectual pleasure of "getting it" with the egalitarian fun-house pleasure of disorientation, of trying to understand something that you cannot. CHOPS makes you as one in anxious, enjoyable failure. You may become aware of the vast perceptual resources that await your command just beyond the threshold of your knowing. These, of course, can only be inferred on the rare occassions when they fail to serve your purposes. CHOPS provides picnics for these occassions.

The following kind words were scribed by

Upset The Rhythm.

"CHOPS are a wild, damaged-dance band, who leapt from the cauldron of Leeds' ever-evolving DIY musical stew and hit the ground running in 2007, hellbent on perfecting their spontaneous combustion of jazzoid excess and lock-popping party bombs. The power-trio married up their love of fidgety drum patterns, effect-drenched saxophone and synthesizer showdowns in such a way that every broken sound that swelled forth was caked in euphoria and creeped-out gravity. CHOPS don't so much make music as radiate it. Their sound is playful, often making unprejudiced leaps in harmony, sometimes defying logic in their conscious pursuit of the futile and incoherent in an attempt to echo our modern everyday. However that doesn't mean they are are random nonsense. Far from it, bold songs emerge from tumbling rhythmic soups, pulsing with life and purpose before they are sucked into another portal".




RELEASE : CHOPS / HELHESTON 12″ (UPSET! THE RHYHTM, October 2008)
RELEASE : Stench Of Muscle compCD, (STENCH OF MUSCLE, September 2007)
RELEASE : CHOPS Tour CDR (Self Released, November 2007) – FREE DOWNLOAD
RELEASE : Concentrate On The League compCD , ROOM237 & PGN, 2007)
RELEASE : Get Civilised compCD, CHINCHILLA-TONE, 2007)
RELEASE : CHOPS (1000 free CDRs in envelopes, Self Released, 2007)

VIDEO : CHOPS – ILL EAGLE (From Upset The Rhythm split 12″ with Helhesten)
——————

"TIGERS! take the stage in wrestlers' outfits, masks and cowboy hats. Men melt microphones with gutteral guitar-play and tiger-hide hot pants. A man in a gold-sequinned dinner jacket hits a cowbell with the demeanour of a somebody about to serve dinner. We get a glimpse inside the mind of an ADHD sufferer and come out smiling" Hayley Avron (Plan B, April 2007).
WEB : http://tigers.chinchillaweb.co.uk
WEB : http://www.myspace.com/tigers3000


PRESS & BOOKING : lofidian@hotmail.com
RELEASE : NEW ALBUM RECORDED AND ON ITS WAY FOR 2009!
RELEASE : SUPERBLACK 12″ (HAIRY HAIRY FIST, 2006)
RELEASE : 7″ (CHINCHILLA-TONE, 2004)
MP3 : TIGERS! – Sex Pest At The Sex Fest (from the 'Real Civilised' compilation)
MP3 : TIGERS! – 7″ side A / TIGERS! – 7″ side B
MP3 : TIGERS! – Cock Penetrates Skull (from 7″)
MP3 : TIGERS! – Mutton Dressed As Shit (from 7″)
—————–



Although the 1980s references come thick and fast in Printed Circuit reviews, thats only one aspect of the music she makes. Her attention to detail – and her determination to make each song better than the last – ensures innovative programming that gives her music life and provides a unique twist on the traditional synthpop sound. Where electronic music is often soulless, repetitive and cold, Printed Circuit is bright, melodic and carefully-crafted electronic pop. Claire Broadley began making music as a solo artist in June 1999, aged 19. During the next five years, she released records on labels like Tigerbeat6, Elefant, 555 and her own label, Catmobile. Influences are continually taken from diverse sources, most obviously from the Acorn Electron computer games of her youth, but the only real constant is her own ability to tessellate simple melodies into far more complex compositions. In more recent years, Andrew Raine (of Leeds 6 DIY infamy; Cops&Robbers, Brown Owl, etc) has become an integral part of Printed Circuit's live shows, cemented by a 2 month world tour in 2005 to Japan, Australia, New Zealand and the USA. 2009 brings the arrival of a third member (we'll leave that for Claire to announce), and a new album entitled 'Control, Escape' coming soon on Chinchilla-Tone and Catmobile!




PRESS & BOOKING : clairecircuit@gmail.com

RELEASE : Control, Escape coming soon! Vinyl & download on Chinchilla-Tone & Catmobile
RELEASE : The Sound Of The Wonderful Technique CD album (Catmobile, 2006)
RELEASE : 'Byte Me' lathe-cut 8″ (5

55 records, 2004)

RELEASE : The Adventure Game CD album (Catmobile, 2002)RELEASE : Printed Circuit/ Kid606/ Ascdi split "$" 7″ (Tigerbeat6, 2002)
RELEASE : 'Acrobotics' CD EP (555 Records, 2002)
RELEASE : Printed Circuit/ Landing split 7″ (Jonathon Whiskey, 2001)
RELEASE : 'Reprints' remix CD (Catmobile, 2001)
RELEASE : 'I Heart My Jen Sexy' 7″ (Irritant Records, 2001)
RELEASE : Electroscope & Printed Circuit / Windy & Carl split 7″ (Jonathan Whiskey, 2001)
RELEASE : 'Gimmie Aibo' 7″ single (Elefant , 2000)
RELEASE :

'I Make It Convenient' CDr EP (Catmobile, 1999)

COMPILATIONS: Gojonnygogogogo Favourites #1 (Gojonnygogogogo, 11/04), Little Darla Has A Treat For You Vol.21 (Darla, 12/03), 555CD55 (555, 02/03), Save The Future (Betulla, 01/03), You Make Me This Happy IARAP rmx CDr (Piehead, 10/02), Reconfigurine Figurine rmx CD (BBPTC, 08/02), Welcome To My World (irritant, 05/02), ls-mp3cd-r_1990-2000 CD (Tigerbeat6, 05/02), Soft Love' (555, 04/02), Irritant Number Nine' (irritant, 09/01), Fingernail 'A Childhood In Aeden' CD, Doubtful, 04/01 (beats on 'Tiger Claw'), Vibon (TBTMO, 02/01), Espirit III 'vol 2 #1′ (Aspic, 12/00), Microblast Presents Blackbean (BBPTC, 12/00), Lo Fi Electronic Pop Music (irritant, 12/00), TBTMO DIY CD-R (TBTMO, 02/00).

————–


CISSY is from Leeds in the UK. Their sound is angular and scratchy post-funk from somewhere round the corner from the James Chance school. It's polyrhythmic, unpredictable, joyful, and catchy, mixing elements of post-punk, new-wave, no-wave, and classic funk. Richard Formby, the Leeds-based engineer whose clients have included Herman Dune has engineered Cissy's first five songs. Richard has described the band's sound as 'Captain Beefheart doing Afro-Beat'. Cissy features people who have played in The Lapse, The Dragon Rapide, Origami, Tigers!, Beards, and more. They have toured with San Francisco's Origami and have played UK gigs with Cryptacize, James Chance and Les Contortions, DAT Politics, Fulborn Teversham, Orchestre Tout Puissant, Lovvers, played at Chinchillafest 2008 and loads more. Their first release is a split LP with Bill Dolan and his new band called Das Boton, featuring Tortoise drummer John Herndon and Matt Lux, to be released by Six Gun Lover Records ready for their UK/Euro tour in April 2009, news of which you can read below…
WEB : http://www.myspace.com/cissysound
WEB : http://www.last.fm/music/Cissy



PRESS & BOOKING :

Matt Woodward (Petit Machins) – cissyfunk@hotmail.co.uk
RELEASE : Split album with Chicago's Das Boton (

Six Gun Lover Records,

due April 2009)
RELEASE : 'Ghost-ride The Whip' on STENCH OF MUSCLE compilation cd (2008)
RELEASE : 'Ghost-Ride The Whip' on THE RECIPE BOOK compilation (2008)
MP3 :

VIDEO : 'LEARN TO DANCE!' trailer and feature.

Video link coming soon!

LTD is a celebratory documentary film; written, shot and directed by Katie Moore, Matt Woodward and Matt Dixon. A colourful, vibrant and energetic mix of performance, abstract art, pop video sillyness, and a small handful of the bands involved with the Leeds DIY music community. The film was shot over a weekend in May 2008 at Holy Trinity Church in Leeds and features live performances from CISSY, COWTOWN, THAT FUCKING TANK, BILGE PUMP, GHOSTFLEET, BROKEN ARM, RANDOM NUMBER, QUACK QUACK, BEARDS, 7 HERTZ, MUCKY SAILOR and PIFCO.
————–
Goose (Stephen Coombe) was a member of Casino Volante, D'Astro, Propulsion Family Picnic and Procol Harum, amongst others. He lives with his wife, Anthea. Moz (Richard Morris),(Michael Mozden) also plays in Quack Quack, Chops, EYE HAI and Massive Heron, and has played in Eagle Eye, Cowtown and Damo Suzuki Network. He is pleased to be living with the colourful jonny segment and hildog of the aforementioned Cowtown band.
WEB : http://www.myspace.com/twominutenoodlemen


PRESS & BOOKING –
RELEASE : TWO MINUTE NOODLES self released cdr ep (2008)
MP3 :
——————–
And how can we not give a special mention to….

ACTIVE FROM 1996-PRESENT
Band Members:Emlyn Jones (Bass/Vocals)Joe Mask (Guitar/Vocals)Neil Turpin (Drums)
Discography
gringo releases
WAAT030
Various Artists
Oh Yeah!


Lords deliver good vibes at exceptional volume. Their rock is both shonky and squidgy. They follow the 'drunken master' approach. They are one part 70s rock, one part euphoric free jazz, one part primitive blues, one part garage rock and one part DC hardcore. They are all parts love. They are no longer teenagers.They laugh hard in the face of woe and strife. One of them is a lifeguard. Their drummer's real name is Elvis. Do not lend them your amplifier
FIND OUT MORE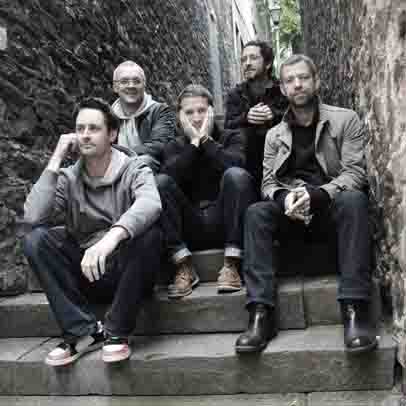 Soe'za are currently a seven-piece band, hailing from points along the M4 corridor, from Bristol to London. With a somewhat unorthodox line-up of two drum kits, two electric guitars, bass, French horn, Soe'za mix Can-esque grooves, and urgent guitars with two disparate yet complimentary singers in the shape of Ben Owen's clear-voiced declarations and Jenny Robinson's soulful melodies. The band twist this template in every conceivable direction, their command of the irresistible rhythm is second to none, with the French horn rounding out subtle modulations of mood.
FIND OUT MORE
SOURCES:CHINCHILLA, GRINGO
WORDS: CHINCHILLA, GRINGO, BANDS THEMSELVES